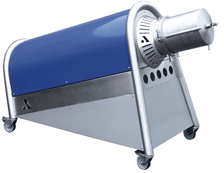 Flex-Mix™ Power
Flex-Mix™ Power is a built-in paddle mixer for dry components. High performance, stand alone, in-line mixer suitable for production of liquid/liquid and liquid/gas dispersions.
FEATURES AND BENEFITS
Aseptic aeration
Effective emulsification due to high shear rate
Continuous stirring
PLC standard in all aseptic systems
Convenient to operate, trouble-free operation
Factory pre-assembled and tested
Operating Principle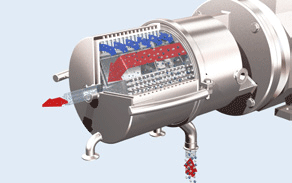 Aseptic gas injection is used to produce aerated products. Liquid is dosed into a paddle mixer with rotor/stator for efficient emulsification due to high shear rate.
Application
Mayonnaise
Spreads
Desserts
Confectionery
In ASCO PUMPS you can not only order and buy flex-mix™ power built-in paddle mixer in Kazakhstan, having received favorable prices + guarantees, but also take advantage of the full range of services, including: Delivery + Installation + Service + Equipment repair.