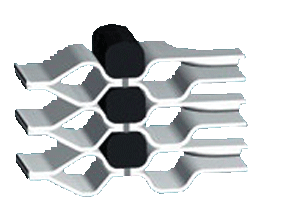 ParaWeld - Welded Pairs of Plates
APV ParaWeld are paired plates made from a laser welded left and right plate. These welded twin plates are especially suitable for use with refrigerants such as ammonia and freon or other aggressive fluids that would corrode gaskets in a conventional heat exchanger plate. They are widely used for one- and two-phase heat exchange in refrigeration technology, as well as in chemical and petrochemical industries.
ParaWeld Technical Specifications
Plate type

Description

Material

Temperature (°C)

Pressure (bar)

Heat exchange area

Service access

Plates

Gaskets

ParaWeld

Plates welded in pairs with spacers between pairs of plates. P

AISI 304, AISI 316, titanium, C2000, & most alloys

NBR, EPDM, FKM, &, etc.

rubber gaskets: -45° to 250°

0-35

up to 1,800 m2

Chemical washing (CIP) of welded channels. Dismountable channels provide full access for flushing and inspection.
In ASCO PUMPS you can not only order and buy paraweld - welded pairs of plates in Kazakhstan, having received favorable prices + guarantees, but also take advantage of the full range of services, including: Delivery + Installation + Service + Equipment repair.